Leonard Arthur
"
Lennie
"
Godber
was played by the late, great Richard Beckinsale in the classic BBC sit-com Porridge.
Godber is from Birmingham and supports Aston Villa F.C., has an O Level in Geography, and studies for a History O Level while in prison. Before he was arrested he shared a flat with his girlfriend Denise in nearby Cheswick in the West Midslands. In an effort to get her a gift, Godber broke into a neighbour's flat. He was caught, and it was for this that he was sentenced to two years' imprisonment. Denise later broke up with Godber through a Dear John Letter.
In the first episode, Lennie arrives at Slade Prison, along with Fletch. However, unlike Fletch, who has spent several five-year spells in prison, this is Godber's first stretch of 'porridge'. Fletcher felt strongly about someone of Godber's age being in prison. However, when Godber announces that upon his release he plans to 'go straight', Fletch is perplexed, announcing:
"Twenty-three and you want to go straight? What kind of talk is that? You've got your whole life before you!"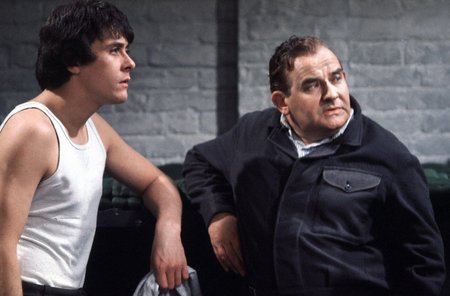 Fletch and Godber later become cell-mates, and Fletch is quick to take the naïve Godber under his wing, who learns much from him, and by the end of the series has inherited much of his cunning.
Godber also often came into conflict with the ever suspicious Mr Mackay, who appeared to find it very hard to believe that Lennie was not up to something. Even when he was, MacKay found it very hard to pin anything on him, thanks to Godber's penchant for dramatics, and occasionally to the cover-up efforts of Fletch and the sympathetic Mr Barrowclough.
Godber works in the prison kitchen where he has ample opportunities to steal valuable commodities such as butter and pineapple chunks for Fletcher. Godber also briefly took up a career as a Boxer in the prison, although this was short-lived when he got involved in match fixing.
Doe-eyed, optimistic Godber was the perfect sidekick for grouchy, world-weary Fletcher, and the banter between the two became one of the main attractions of the series. This was arguably best illustrated in the ambitious episode "A Night In", a bottle episode set entirely in relative darkness within the confines of their cell, with only the pair's conversation for entertainment.
This concept has been imitated by many other sitcoms, such as Friends ("The One Where No One's Ready") and Bottom ("Hole"). However, few, if any of these have managed to recreate the minimalistic feel of the original, falling back on other comedy devices (the former had several characters, each with their own storyline, and the latter was set atop a Ferris Wheel, and much of the comedy derived from this setting).
In the follow-up series Going Straight, Godber is a long-distance lorry driver, engaged to Fletch's daughter Ingrid (whom he began writing to shortly after Denise broke up with him). They were married in the final episode.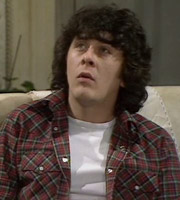 Due to Richard Beckinsale's premature death, Godber does not appear in the 2003 mocumentary Life Beyond the Box Norman Stanley Fletcher, al
though Ingrid receives a phone call from him, saying he's stuck on a motorway. They have one son, named Norman after his grandfather.