The Streets of San Francisco
was a terrific 1970s television Police Drama
filmed on location in, yes, you've guessed it, San Fransisco
, California
and was produced by Quinn Martin Productions
, with the first season produced in association with Warner Brothers television
(QM produced the show on its own for the remainder of its run), where it starred Karl Malden
and Michael Douglas
who were both detectives in the San Fransisco Bay Area
. The show ran for five seasons, between September 16, 1972, and June 9, 1977, on ABC
, amassing a total of 120 60-minute episodes.
The series started with a pilot movie
of the same title (based on the detective novel
Poor, Poor Ophelia
by Carolyn Weston
) earlier in 1972.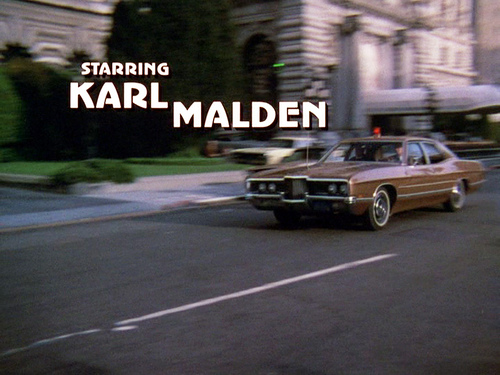 The Streets of San Francisco debuted on ABC on Saturday, September 16, 1972, at 9 p.m. Eastern, competing against two popular CBS sitcoms, The Mary Tyler Moore Show and The Bob Newhart Show. Another critically acclaimed crime drama, The Rookies, debuted just five days before Streets; it was also seen on ABC. After Streets gained attention on Friday nights during the first season, the show was moved to Thursday, where it stayed for the remainder of the run, beginning with the second season, competing against other successful 1970s crime dramas, in different time slots.
By all accounts Malden and Douglas developed a strong professional and personal relationship from their time on the series. Twenty years after last working together on an episode they were both onstage at the 1996 Peoples Choice Awards. Malden referred to Douglas as "the son I never had" and mentioned that he had wanted producer Quinn Martin to cast Douglas on the series. Douglas responded to the compliment by calling Malden "my mentor," and both also expressed that they enjoyed working together on the show.
The show revolved around two police officers who investigated homicides in San Francisco. The centre of the series was a veteran cop and widower, Lt Mike Stone (Karl Malden), who had more than twenty years of police experience and was now assigned to the Homicide Detail of SFPD's Bureau of Inspectors (ex: Detective Division). He was partnered with a young, plain clothes Detective and energetic partner, Assistant Inspector Steve Keller (Michael Douglas), a college graduate, age twenty-eight, who had no experience in the police force. Stone would become a second father to Keller as he learned the rigors and procedures of detective work. Eventually, Keller was promoted to full Inspector. As the series went on, Douglas became a star in his own right. Mike's daughter, Jeannie Stone (Darleen Carr), made occasional appearances.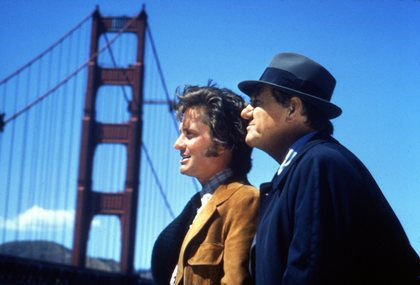 After the second episode of the fifth and final season, Douglas left the show after successfully producing the film One Flew Over the Cuckoo's Nest, which won the Academy Award for Best Film for 1975. He in turn would also establish a film career. His character's absence was explained by having him take a teaching position at a local college, while Lt. Stone was partnered with another Detective, Insp. Dan Robbins, played by Richard Hatch, who had started his career on the ABC soap All My Children and would later go on to Battlestar Gallactica. The change was not popular with audiences, and the show ended in 1977, due to low ratings. Also in 1977, writer James J. Sweeney won an Edgar award from the Mystery Writers of America for his teleplay for the season four episode "Requiem for Murder".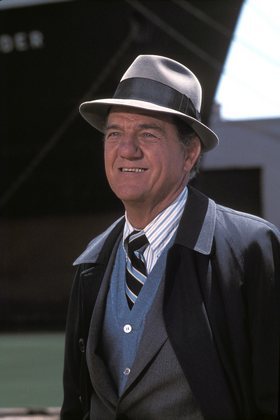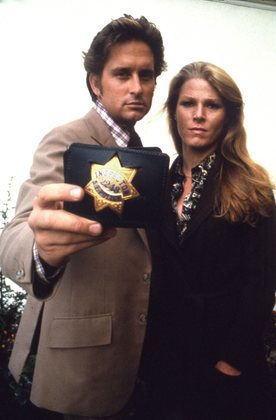 Both Malden and Douglas spent time with SFPD detectives in order to lend an air of authenticity to the show. SFPD Detectives took a liking to both Malden and Douglas who they characterized as "very fine fellows". Unlike subsequent generations of television production the show made an effort to insinuate itself as seamlessly as possible into the fabric of the city.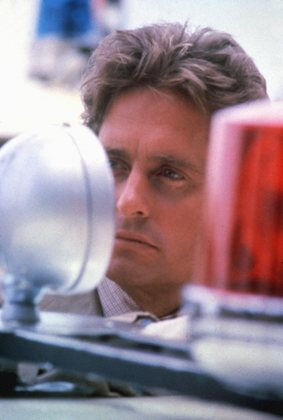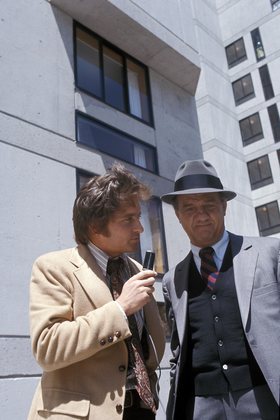 An NBC TV movie, Back to the Streets of San Fransisco, aired in early 1992. Karl Malden returned as Mike Stone, now promoted to Captain of Inspectors. The plot involved Stone investigating the murder of his former long-time partner Keller while also investigating a different brutal murder. He also must decide which of two inspectors should be recommended for the position of Lieutenant. Actress Debrah Farentino and Actor Conor O'Farrell played the two inspectors.