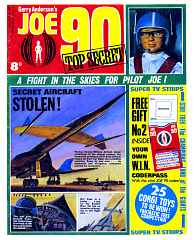 No 2 of the Joe 90 Top Secret magazine.

F

F

eatures inside the comic included, Joe's Case, Joe's Hobbies (The Story Of Space Travel Told In Stamps No. 2.) Champions Of Sport - Billy Bremner, World Intelligence Network (quizzes and jokes), and Top Ten No.2 - Matra/Cosworth V8. There was also an advertisement in the comic on behalf of Corgi which advertised some of the Anderson's toys.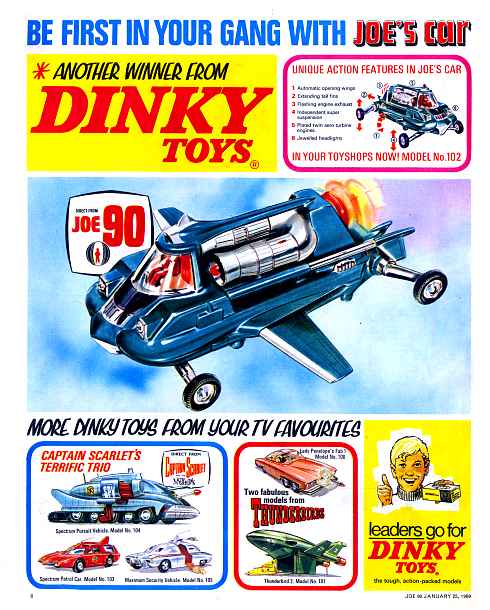 Inside there was also this free gift which was (W.I.N. Coderpass) which had the vital Joe 90 codes.