Born in Ipswich Brian Cant currently lives in Buckinghamshire and is married to writer and director Cherry Britton, sister of TV presenter Fern Britton and actor Jasper Britton. They have three children, daughter Rose, and twins Christabel and Peter. He has two sons from his first marriage, Nicholas and Richard, who is also an actor. He is the son-in-law of the British actor Tony Britton and brother-in-law of the television chef Phil Vickery.
In 1999 Brian was diagnosed with Parkinson's Disease, referring to this in an interview with BBC Breakfast which was shown on 24 November 2010.
The multi-talented Brian Cant for kids of my generation is a legend and is well known for his work on many classic BBC children's programmes from the 1960s to the 1980s, including Play School, Play Away, Trumpton, Chigley, Camberwick Green and Bric-A-Brac. He was performing in drama-based BBC TV Schools Programmes about the Romans when he heard that auditions were being held for a new children's pre-school programme which was to be shown on the new BBC2 channel. At his audition he was asked by programme editor Joy Whitby to get in a cardboard box and pretend to 'row out to sea'. He pretended to fish from his 'boat' and caught a wellington boot full of custard. He was cast as a presenter and first appeared on the third week in May 1964, and stayed with the programme for twenty-one years, becoming to many viewers 'Mr Play School'.
During the 1990s Cant starred as 'Brian' the farmer in the children's puppetry television programme, Dappledown Farm, as well as providing the voice for one of the characters, Harry the Heron.
Cant is the storyteller of the UK version of Jay Jay and the Jet Plane, and the narrator for the popular Canadian children's show Bruno.
Aside from his work on childrens television, Cant is also an established actor. In the 1960s he appeared in two Doctor Who stories, in 1965 as "Kert Gantry" in
The Daleks Masterplan
and in 1968 as "Tensa" in
The Dominators
. He was one of the guest presenters used in the 1982 series of the game show It's A Knockout
after Eddie Waring
retired.
In 1998 Cant parodied his previous contributions as a narrator in 'The Organ Gang', a weekly segment in Lee Herring's This Morning with Richard, Not Judy a BBC TV Sunday afternoon comedy show.
In 2001 Cant appeared in a music video on Orbital's DVD The Altogether. The clip is similar to Play School, featuring Cant in his familiar presenter role].
In April 2007 Cant was named as the best-loved voice from UK children's television, in poll of over 1,200 people for Underground Emie magazine. Cant beat Bagpuss and Ivor the Engine narrator Olicer Postgate into second place, with David Jason (Dangermouse) polling third.
He read the second half of Ann Jungman's Vlad the Drac books for audiobook, replacing Anthony Daniels.
In May 2008 Cant recorded a brand new audio series of children's stories for free download from 'The Great Little Traders Club.
On 28 November 2010 Cant received the special award at the Children's Baftas for his work in children's television.
On 5 April 2011, Cant appeared in the BBC1 daytime drama, Doctors. It was his third appearance in the show, all as different characters
.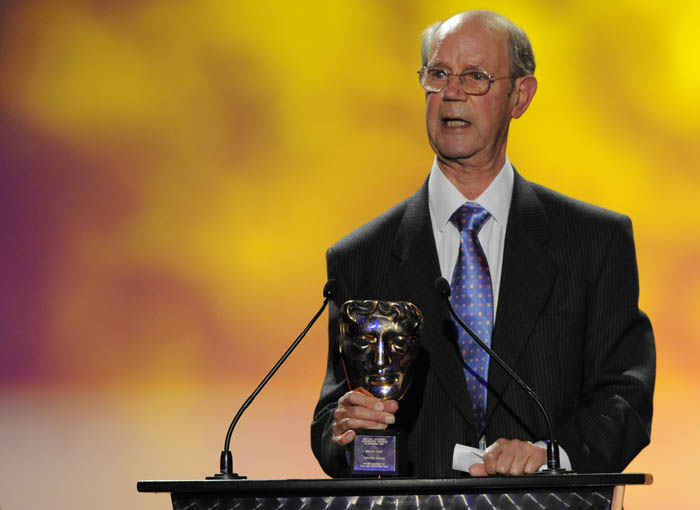 Brian Cant's theatre credits include Still Playing Away, The Railway Children, Present Laughter, An Ideal Husband, Habeas Corpus, Gaslight, Side by Side by Sondheim, The Cantebury Tales (in which he memorably ad-libbed a reference to his work on Play School), Oh Coward, There's No Place Like a Home and many more, as well as thirty two pantomimes, including an adaptation of "Aladdin" at the Wolverhampton Grand written by Ian Billings.