I remember when I was a kid I loved Department S, because basically, it was just weird!
Department S was created by Dennis Spooner
and Monty Berman
, although neither wrote any of the episodes. Episodes were instead written by ITC veterans such as Terry Nation
and Philip Broadley
. Many of the directors on the show had also worked on several other ITC shows – The Saint
, Danger Man
, The Protectors
and Randall and Hopkirk (Deceased)
. Like many ITC shows
Department S
gained cult
status. Department S
consisted of 28 episodes which originally aired in 1969–1970. It starred Peter Wyngarde
as author Jason King (later featured in spin-off
series Jason King
), Joel Fabiani
as Stewart Sullivan, and Rosemary Nicols
as computer expert Annabelle Hurst. The trio were agents for a fictional special department (the "S" of the title) of Interpol
. The head of Department S was Sir Curtis Seretse (Dennis Alaba Peters).
Department S was a section of Interpol with an office in the Paris headquarters that investigated international cases other crime agencies were unable to solve. Sir Curtis Seretse, an international bureaucrat, was in charge of the team.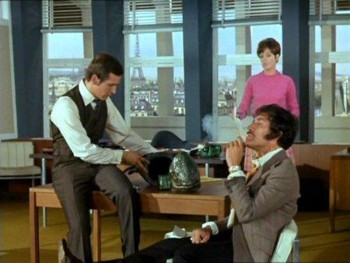 Stewart Sullivan was the head of Department S, taking instruction from Seretse. Sullivan did much of the leg work, confronting the criminals. Jason King was the ideas man, but also helped in the field. King was often seen with beautiful women before being called in on an assignment but had no permanent love interest in the series. King's sideline was as an adventure novelist. He managed to use details from their cases to write his novels. A playboy with a woman in every city, he had once been married to a woman named Marion who had died in a plane crash (A Fish Out Of Water episode).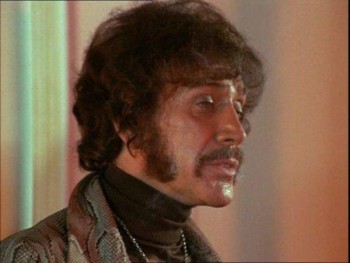 Annabelle Hurst was a computer expert taking an analytical role in investigations. However she also went on assignment as a conventional investigator, sometimes appearing in many seductive, glamorous disguises. There were hints of romantic interest between Sullivan and Hurst. Oh, and not forgetting, the theme music to Department S is probably the best theme music ever written for a TV programme of any kind!