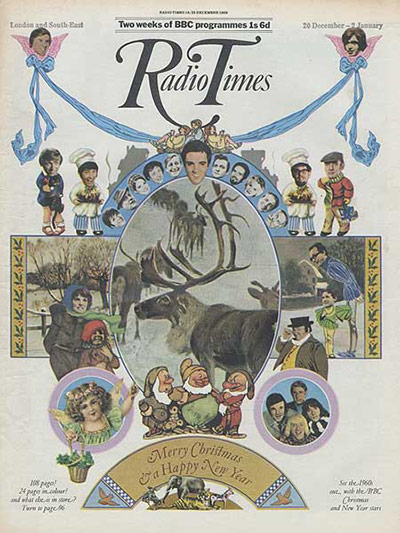 With the Festive season just around the corner I thought I'd pay homage to that great British of traditions, the Christmas Radio Times! The cover above is from the Christmas 1969 edition and was the first double issue.
Britain's greatest comedy double act The Two Ronnies featured on the cover of this festive edition from 1971.
Luvly jubbly! Del Boy, Rodney & Uncle Albert feature on the cover of this edition from 1985.